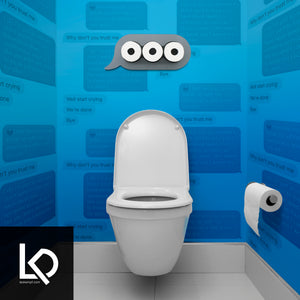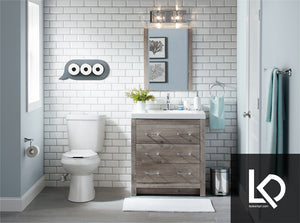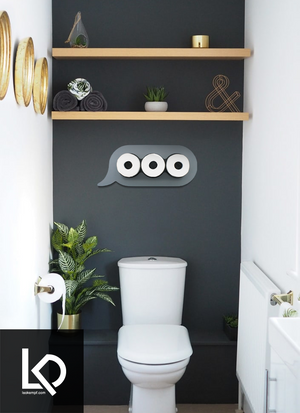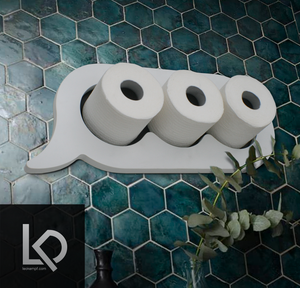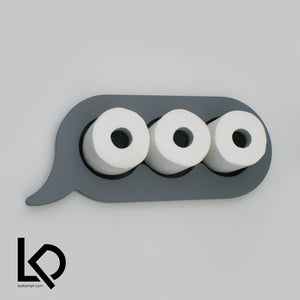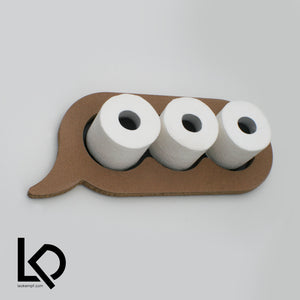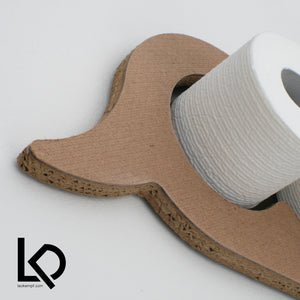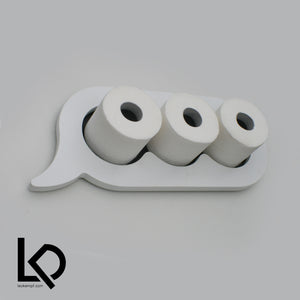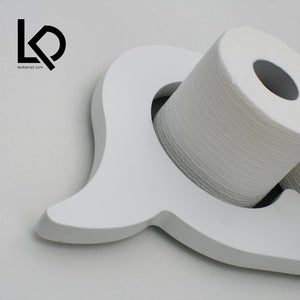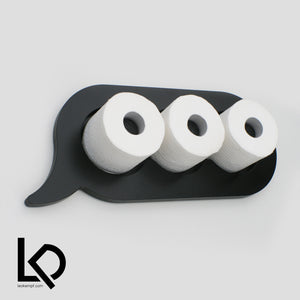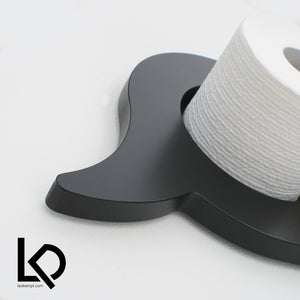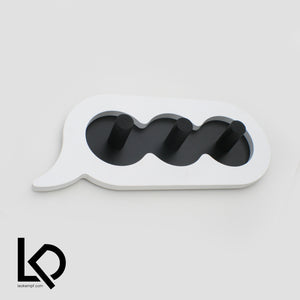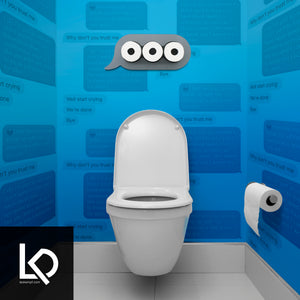 Texting Dots Toilet Paper Storage Art
Now your extra toilet paper rolls become the iconic shape of a phone texting icon hovering over your toilet. What a time to be alive - studies show 75% of Americans are on their phone while on the toilet! I designed this fun art piece around this new societal norm where we are carving out more time to communicate from previously dark locations. The unmistakable texting shape uniquely floats over the user's head like a Sims character, showing that phone use is underway. I build, sign, and ship this functional art piece in my workshop for your family and guests to enjoy!
"Toilet Text" art piece by Leo Kempf, wood, 2018.

Installs in seconds on any smooth surface - no drilling or tools required. Removes without damaging wall.
Holds three standard size toilet paper rolls (up to 5.25" diameter).
21" x 9"
Made to order in Arkansas.  Ships in 3-5 days.
Contact me for other colors or materials.